balance.
I'd been sketching this character for a while and finally found a scenario to use her in. Cute and fun, but also meant to reflect trying to keep your balance, while trouble lurks just below the surface.
together alone.
Positivity generally permeates my art, but I wanted to draw a sad character. Using the phone as the cause seemed obvious, since modern technology seems to have this effect.
Rendering her environment in gray was an attempt to illustrate her mood.
auspicious beginnings.
Growing up with anime, I have always liked giant robots. The sketch was also probably influenced by the iconic closing shot of Planet of the Apes (1968 version). But more optimistic, as the girl is summoning the elephant back or saving him. The design of the characters are Indian-inspired.
dream academy.
She majors in magic, while her pixie friend is a minor distraction.
back to school.
Revisiting the Dream Academy characters and taking them on an adventure. This illustration was selected for the SCBWI exhibit, Picture a Story, at the Wedeman Gallery.
the wild blue.
Fin, the merman and friends.
glimmer from a dark sky.
An homage to the anime shows I grew up with.
if we go, we go together.
An imaginary book cover. this one starring me and my kitty, Chibi.
troubled waters.
Even when things seem peaceful, you never know what's lurking below the surface.
entangled.
In 2016, I was diagnosed with a form of lymphoma. the demon represents the cancer, while the IVs create a web.
lifelines.
Much like my illustration, troubled waters, I am trying to create a scenario that subtly reflects my battle with cancer. The astronaut's two lifelines, are his treatment, through the IV and his kitty companion. The angry planet is meant to represent a tumor.
time on earth.
I saw a single, lonely tree downtown, surrounded by concrete buildings, which inspired this character. As I worked on it, I decided to make it about deforestation and take him out of the urban setting.
spellbound.
A young witch getting a little carried away with her magic.
art is the answer.
Art is so important in child development. Helping with motor skills, language development, decision making, visual learning, inventiveness, cultural awareness and improved academic performance.

harvest hares.
the harvest moon brought something unexpected to the hares, the power of speech.
best friends.
Children know furry friends are the best friends.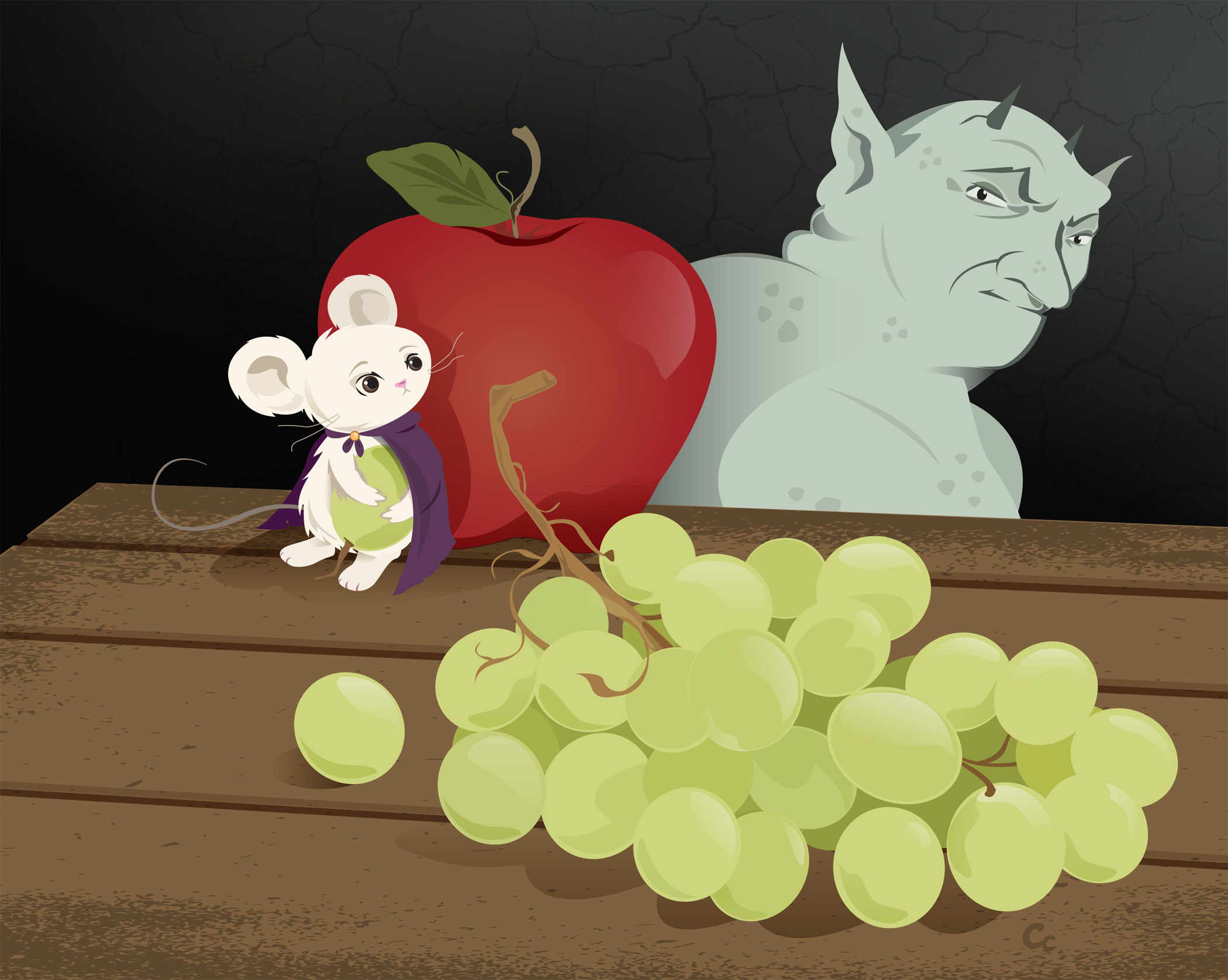 mouse thief.
Probably as close as I will ever come to drawing a still life. Sympathetic, small animals are a favorite subject of mine.
duet.
Two unlikely friends making music together.
lightning strike.
Getting ready to bring the heat.
after school adventure.
Imaginary book cover, reminiscent of Nancy Drew. I typically draw people with animal companions.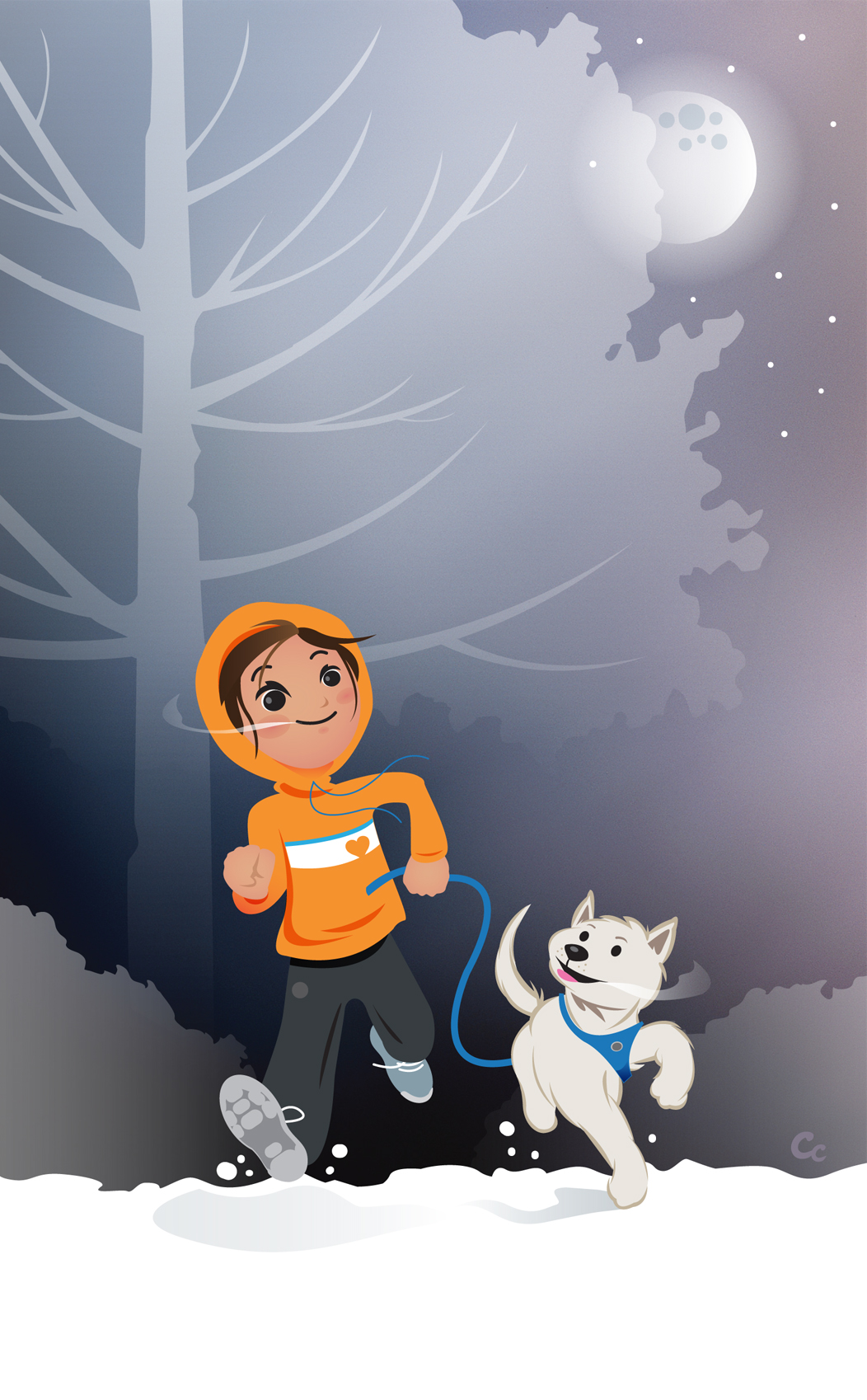 running buddies.
Training for the Boston Marathon can be a challenge, during the winter in New England. Having a a friend along can help.
this is our city.
With all the negativity lately, it felt good to create an illustration that celebrated diversity, pride and positivity.
almost home.
An illustration of the Boy with the Big Blue Hair. One not included in the actual book.
rabbit transit.
Imagining this common scenario with cute animals.
soulful sprite.
A forest faerie staying centered.
flick.
A quirky character idea. Inspired by some of the old Harvey comic characters, like Hot Stuff and Casper.
dragon kid.
High school is hard enough, without looking like a little demon.
above it all.
Revisiting the dragon kid character. He and his hell hound puppy are content on their own.
Rose & Ivy.
Inspired by some of the brave, young patients I have seen at Dana Farber Cancer Institute. The little girl named her chemo stand Ivy and he is helping her leave the hospital and enjoy life.
head in the clouds.
Who wouldn't want to take a ride in the cat balloon?
lily, the flower girl.
Your friend, lovely as a lotus.
portfolio
the art of chris censullo